<- What's New! ->

---
May Sale!
---
~ 00 ~ 00 ~
Great News!
All Susan Barmore's patterns and CDs are back in stock!
At least for a few minutes :)
~ 00 ~ 00 ~
---

Popular Patterns Back!
11 of Ginny Lettorale's Hottest Patterns are Back in Stock!
Click HERE!


And More Beautiful Designs!
Click HERE!

---
New Pattern CDs Added!
by Kat Lees!


Gwyneth - The Steampunk Elf
and 3 Queen Patterns!!
Go HERE to Check Out All Kat's Patterns!
All Kat's "How To's" Cds Are Now Available!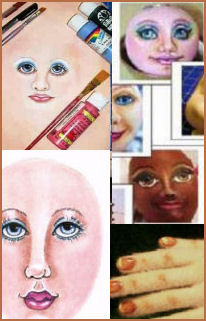 Face Painting, Creating Faces Using Chalk, Creating Beautiful Eyes, Printing Faces on Fabric and How to Sculpt Faces!
Go HERE For More Information!
---
Something Different!
A Sampling From...
Jean Nordquist's
Cloth Panel Doll Collection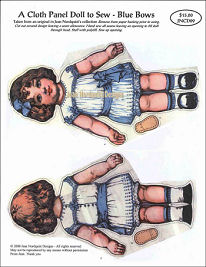 ---
New PDF/Download Pattern!

Available as PDF Download
(printed version coming soon)
---
---