<- What's New! ->

---
New Patterns by
Maureen Mills!
New Book by
elinor peace bailey!
New PDFs on Etsy...
Download Patterns (PDFs) Now Available On Etsy ... Click HERE!
---
July 2016 Sale
20% Off Patterns in our
FAIRIES
AND MERMAIDS
Categories!
Click GO Next to Category Below!
---
---
Come Join The Fun On Our Facebook Page!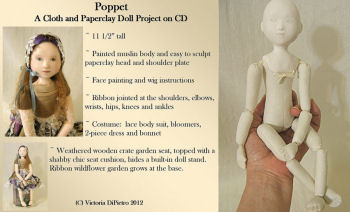 OUR SEVENTH EVENT IS FOR
Victoria DiPietro's
""Poppet" " pattern.

This pattern is available in print or PDF.
Click HERE and start having fun on Facebook!
---
ANNOUNCING!
DOLLMAKERS JOURNEY
DOLL-ARS!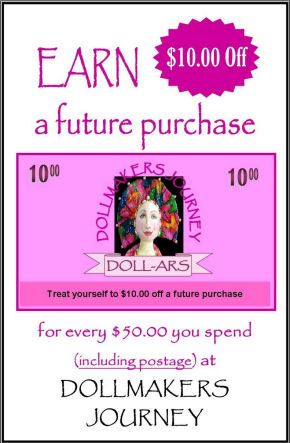 You will receive $10 worth of Dollmakers Journey DOLL-ARS For every $50 spent on an order (including the postage fees) to use on a future purchase .
That's just like getting a FREE pattern or having your POSTAGE PAID on your next order!
---
Now On Facebook!



Special Coupon for FANS!
"Like" us on Facebook!
---
FREE
Tips and Techniques
Videos!
---