<- What's New! ->

---
December 2016 Sale
20% Off Patterns in our
GENERAL SUPPLIES AND TOOLS!
---
New Patterns by
Ginny Lettorale!
New Patterns by
Maureen Mills!
New PDFs on Etsy..
.Click HERE!
---
---
Come Join The Fun On Our
Facebook Page!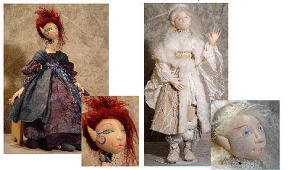 Our newest Work Along will start September 15th. Your choice of two BARBARA SCHOENOFF patterns, or you could do BOTH!
Learn how to do hidden bead jointing, articulated hands, and fancy dressings on either/or "Shar Lillia" or "Ari Briavel."
This event is PUBLIC and ONLINE, so feel free to join without invitation. Bring your family and friends! Please share! Click HERE to get all the details.
The patterns are availabe here.
---
ANNOUNCING!
DOLLMAKERS JOURNEY
DOLL-ARS!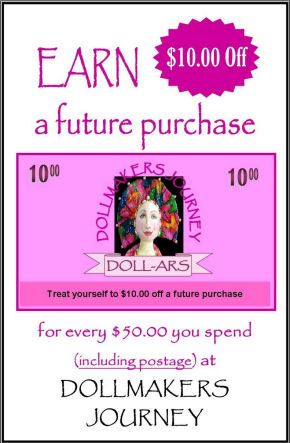 You will receive $10 worth of Dollmakers Journey DOLL-ARS For every $50 spent on an order (including the postage fees) to use on a future purchase .
That's just like getting a FREE pattern or having your POSTAGE PAID on your next order!
---
Now On Facebook!



Special Coupon for FANS!
"Like" us on Facebook!
---
FREE
Tips and Techniques
Videos!
---