All contestants used the free pattern by Pamela Hastings (Click HERE for Pattern).
The rules were simple: you had to design your own fabric...dye it...felt it...weave it...discharge dye it...stamp it...bead it...sew it...quilt it...or change it in some manner.
We asked you (the Judges) to select three dolls: best embellishment, most creative fabric, and strangest.
The votes are in and the winners identified below!
Click on pictures for larger view. Click on your back button to return to this page.
Entry #1




"Shall We Dance?"


by Kathleen Muller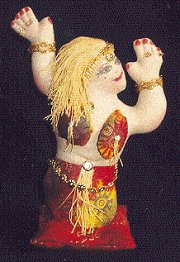 Entry #2




"How to Manage your Hot Flashes"


by Penny Maloney

Entry #3
by Denise Giardullo

Entry #4




"Lady of Praise"


by Rebecca Bennett

Entry #5




"One Hot Mamma"


by Sandy Corson Walker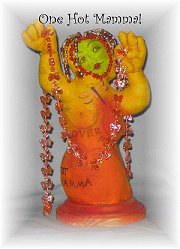 Entry #6




"Tribal Passage"


by Tina Keennan

Entry #7




"I Can Do This Without Hormone Replacement Therapy"


by Wendy Sternberg

Entry #8


by Cheryl Netter


| | | |
| --- | --- | --- |
| | Best Embellishments | |
Entry #9


by Kimber Fenili


| | | |
| --- | --- | --- |
| | Most Creative Fabric | |



Entry #10


by Becky Harness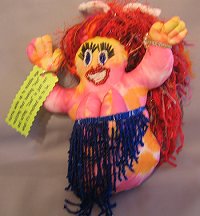 Entry #11


by Adriana Esqueda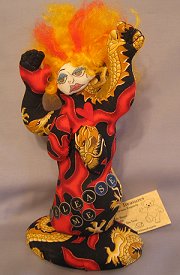 Entry #12
"I Am Woman"
by Cynthia Calabrese
| | | |
| --- | --- | --- |
| | Strangest | |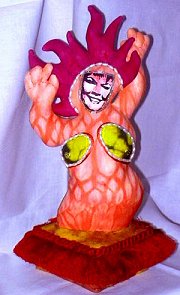 Entry #13




"I Am All Things Fun and Beautiful"


by Suzanne Holloway

Entry #14




"Reborn"


by Annicka Greborn-Holmqvist

Designer's Choice
(picked by Pamela Hastings)
Entry #15


by Helen Hoelck