The Elementals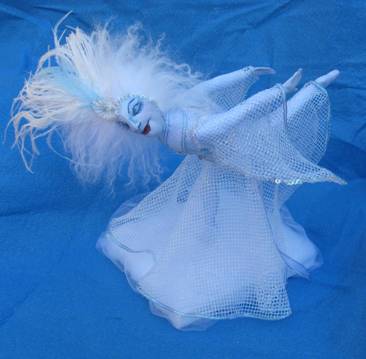 Air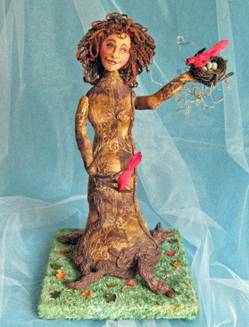 Earth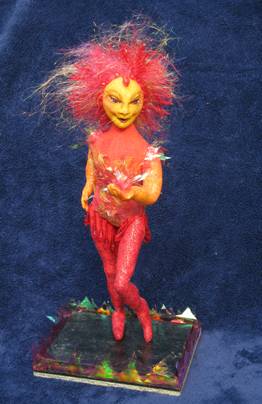 Fire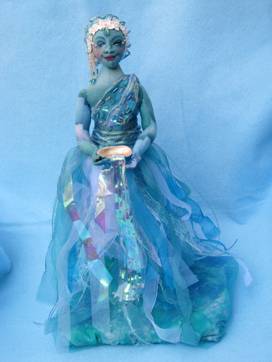 Water

Each of these four unique dolls (12-13") depicting nature's vital elements – Air, Earth, Fire and Water – features a different product that can be incorporated into your doll making.
v PAVERPOL hardens the netting used to make Air's dress so that it appears to be floating in the wind.
v The two-part self hardening clay APOXIE SCULPT forms the roots of the stump doll Earth.
v The flames that adorn Fire's body are made with ANGELINA FIBER and TEXTIVA FILM.
v 3-D CRYSTAL LACQUER and TEXTIVA FILM form the water flowing from Water's hands.
You'll find complete directions for using each product as well as for constructing each doll and its base along with detailed instructions for each face. Mix and match pattern pieces for two body styles give you the flexibility to create your own characters.