dream - imagine - create - grow- believe - magic

---
---
---

---








Also CDs and DVDs

Customer Connection
Subscribe to receive News and Updates
from Dollmaker's Journey!

Get Social!

---

9th Annual Cloth Baby Doll
(and Animal Doll) Challenge.

Dollmaker's Journey has been a
proud sponsor for All 9 Years
so please help us continue the
tradition and
Join in the FUN! - Info HERE

---

Sell Your Patterns!

Designer On Ramp
Are you a designer and
want to sell your patterns on our site?
Click HERE to turn onto
our Designer On Ramp!

---
---
---
Dollmaker's Journey: Frequently Asked Questions

---
Click HERE to Sign-Up for Updates!

Over 300 E-Patterns Now Available!
---
DOLLMAKERS JOURNEY
DOLL-ARS!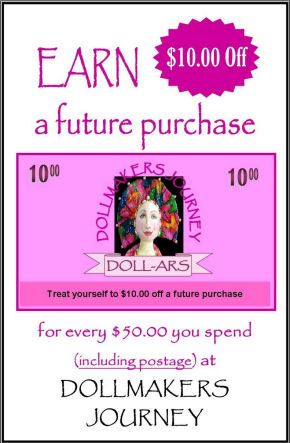 You will receive $10 worth of Dollmakers Journey DOLL-ARS For every $50 spent on an order (excluding the postage fees) to use on a future purchase .
That's just like getting a FREE pattern or having your POSTAGE PAID on your next order!
---
---
Free Project!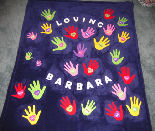 Hands of Love Blanket!
---
---
---
Cloth Doll Making Supplies, Hair, Fabric, Books, CDs, Patterns and More!


A Doll Net Member Site
by the Internet Visions Company.