Cloth Doll Sewing Patterns by
Janet Clark was our first designer (2005) from the United Kingdom!
We now have her patterns in Print (below)
and PDF Download (on Etsy) formats.
---
Click on pictures for larger view.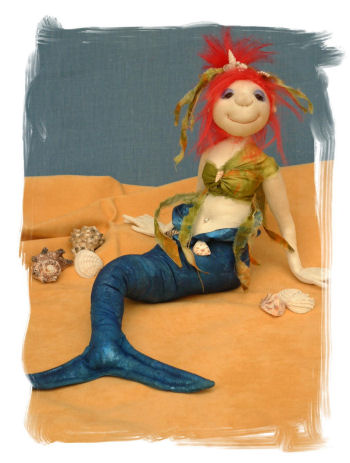 Funky Mermaid

Charming 17" craft velour mermaid with glass animal eyes.
Click HERE to View/Print Supply List!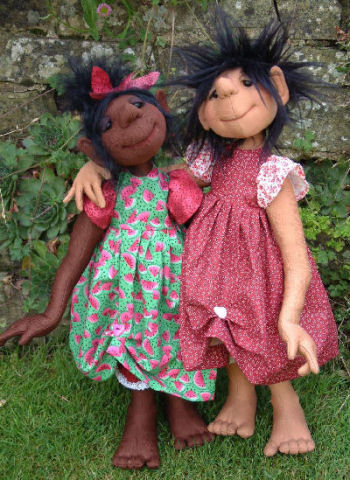 Best Friends

Vary your fabrics and trims and you will create a wonderful group of friends with this versatile 18" button-jointed doll pattern.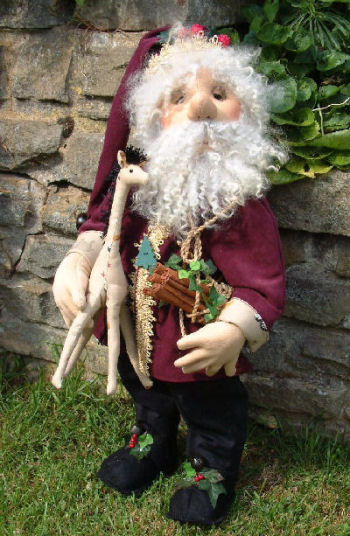 Santa & His Giraffe

Ever so charming rotund 23" Santa with wired fingers holding his 9" giraffe.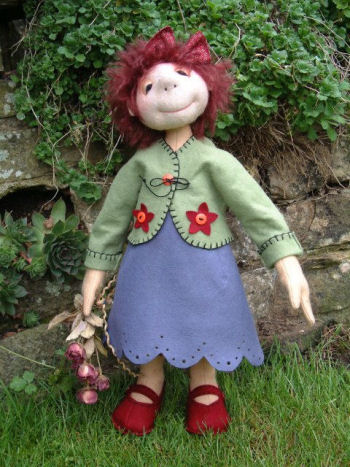 Sunday Best

This lovely 16" all wool felt doll has a "cloth over" face which makes hiding the face seam much easier for those who don't want to press felt. The hardened face can then be painted (or not.)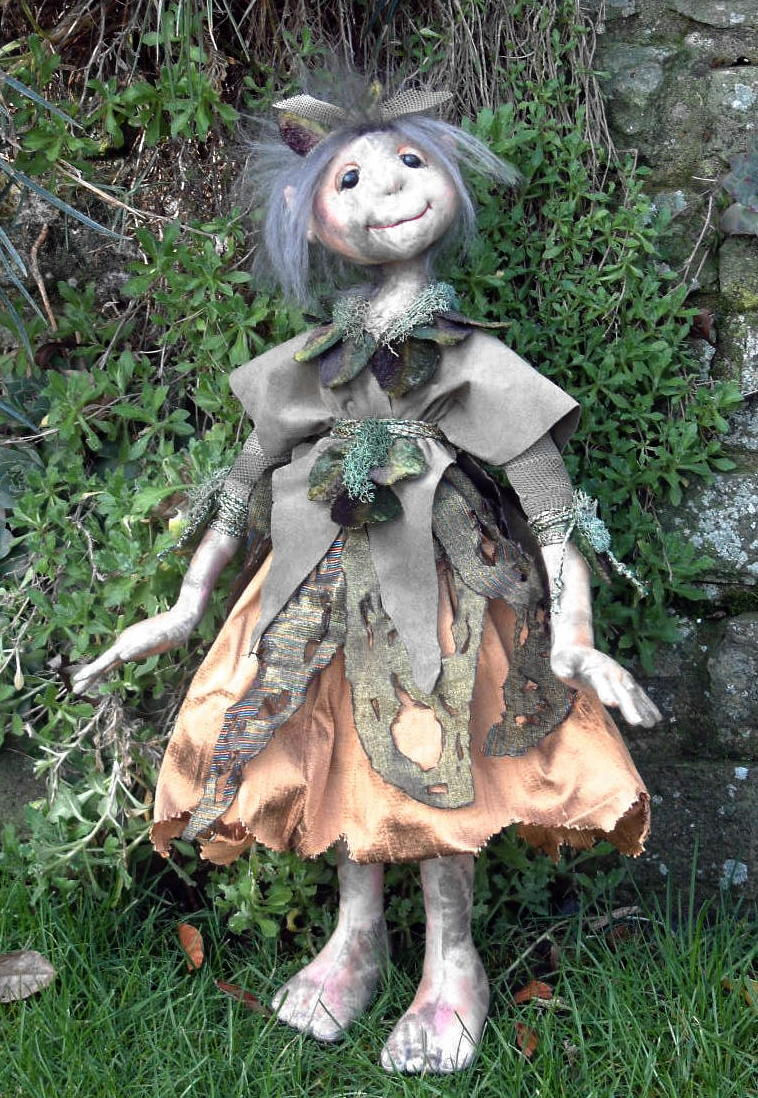 Freya

The body of this intriguing 18" woodland creature is made from batik and then colored with water color pastels. You'll be using slubbed silk, ultra-suede, velvet leaves and moss to create her unique costume.