March Pattern Sale
Baby, Children
and Animal Doll Patterns!
---
Re-Intro Sale!
Life Sized Doll Pattern!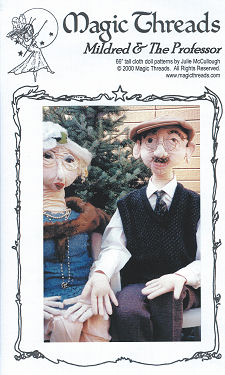 by Julie McCullough
Click HERE for More Info!!
New Fabric!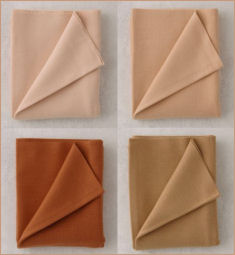 100% Cotton Doll Jersey
by De Witte Engel
Beautiful and Soft Cotton Knit!
Click HERE!
Featured Desiger Sale!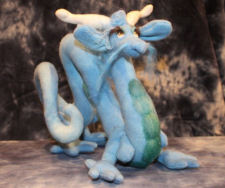 Jennifer Carson
THE DRAGON CHARMER
Click HERE To Sell All Patterns!
Newly Added Patterns
& On Sale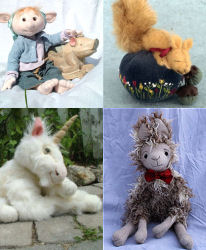 by Jennifer Carson
Click HERE for newly added and sale patterns!
---
New Pattern - Intro Sale!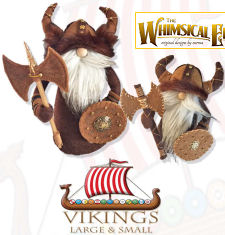 Vikings
Large and Small
Another Fun Gnome Pattern
by Norma Inkster
Click HERE!
---
~ 00 ~ 00 ~ 00 ~
New & Part of March Sale!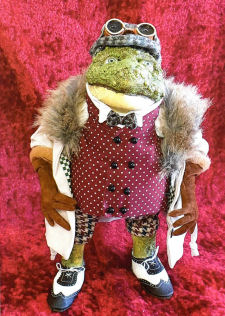 Toad of Toad Hall
by Suzette Rugolo!
"Wind in the Willows" Pattern Series!
See them all and On Sale
Click HERE!


~ 00 ~ 00 ~ 00 ~
New & Limited Time Intro Sale!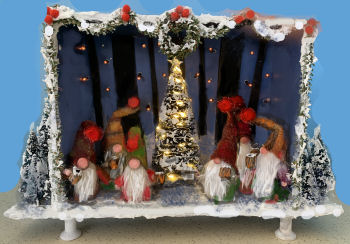 Gnome Christmas
by Susan Barmore!
Always The Time for More Gnomes
Click HERE!

~ ~ ~ ~ ~
Sale!

Needle Sculpting Cloth Doll Faces
By Virginia Robertson

Packed with color photos, this book walks you step-by-step through face sculpting and painting using a variety of doll making materials including several kinds of knits and woven fabric. Special attention is given to drawing dark doll faces. A wonderful basic doll pattern is included along with a step-by-step tutorial on finger turning. No question about it – this book is a MUST HAVE for your reference library.
~ ~ ~ ~ ~
---