5 sizes of Little Wooden People.
Man (3-9/16"), Woman ( 3-1/2"), Girl (2"), Boy (1-11/16") and Baby (1-1/8")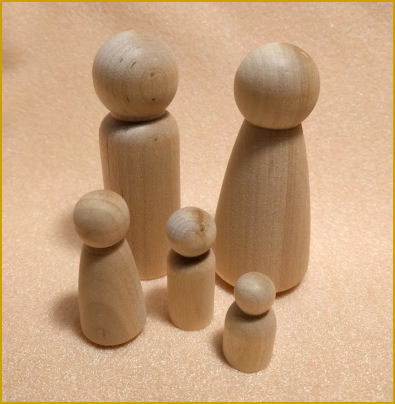 Available as a Family or Sets of 2.

---
Wooden Beads

6 sizes for your crafting or doll making projects!
Perfect for doll joints using wooden beads.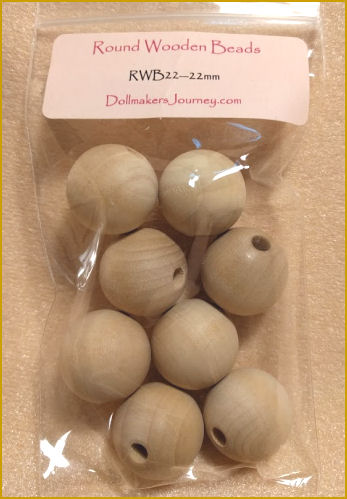 Eight (8) Wooden Beads per Package.
12mm (1/2"), 14mm (9/16"), 16mm (5/8"), 20mm (3/4"),
22mm (7/8") and 25mm (1") Sizes.

---
Also Available for DollJoints...
Buttons for Jointing... Go HERE!
Plastic Doll Joints... Go HERE!
---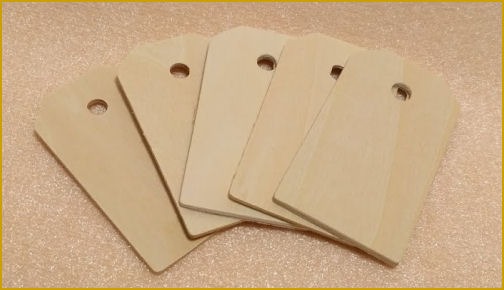 Wood Classic Wooden Memory Tags (12 per pack)
2-1/4" Classic Wooden Memory Tags (1/8" Thick).
Perfect For Labeling Your Dolls! Tags may be painted or stained.
Now in Packs of 12!

---
---
Unfinished traditional wood plaques measuring 7 by 9 inches.
Perfect for a table base or wall hanging backing for your doll or other art creation!
Wood surface is ready to paint, stain, decoupage, woodburn or embellish
---