Cloth Doll Making Sewing Patterns by
---
All Patterns On this Page are Printed/CD and Mailed to You.
If you like PDF Download Patterns you will find several of Caroline's patterns in our Etsy Shop for easy download. For Downloads from our Etys Shop go HERE!
Click on pictures for larger view.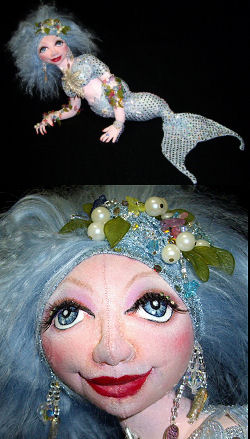 Crystal, Mermaid of the Lake CD
Detailed instruction and step-by-step photos over 17 pages of this 33 page pattern are devoted to guiding you through the sculpting and painting of the exquisite, life-like face of this gorgeous 21" mermaid.


Caroline, The Showgirl Diva CD
You are going to love all the highly detailed photos and superb instruction that will guide you through the creation of this fabulous 20" Showgirl. Learn face painting techniques that will really make your doll sizzle!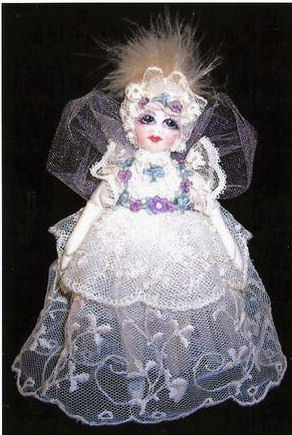 Little Victoria, the dream fairy
Cloth Doll Pattern
This is "Little Victoria", the dream fairy, she is approximately 7" tall and can hang on a bedpost, mirror, door knob, wall, etc. Very easy to make and great for beginners.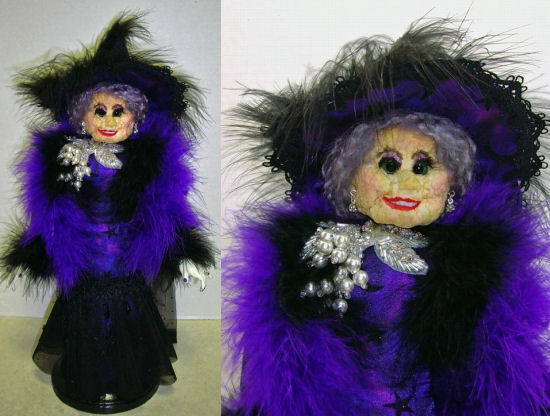 Serena, Apple Head Witch Doll CD
Caroline brings you her wonderful updated version of the Apple Headed dolls from the past with this delightful 13-14" stump doll witch. You'll find 30 pages of step-by-step instruction for carving and aging the head (takes about 5 weeks) and the elegant costuming.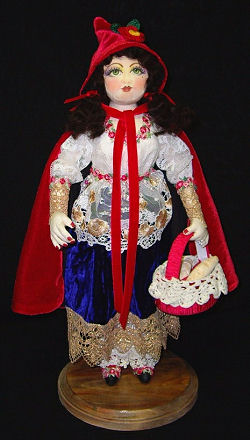 Red Riding Hood CD
The pattern for this beloved 15" storybook character has a very exciting BONUS – three fully colored faces that you can print out on your own fabric! As always, you'll get a ton of step-by-step color photos to walk you through the entire construction process and all of the exquisite costuming details.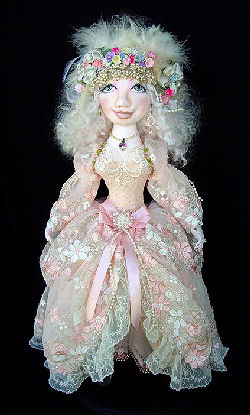 Cinderella CD
Caroline has really outdone herself with this magnificent 52 page pattern with superb step-by-step photos and some of the very best face making instructions on the market. You won't believe how many embellishment techniques you will learn as you create this glorious 16" storybook princess.
Click HERE to View/Print Supply List!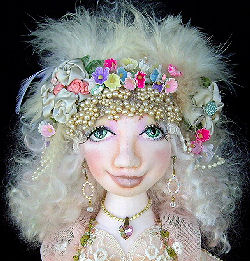 Corina CD
You'll find 43 pages of expert instruction and 139 photos for making this
amazing 15" gypsy. Learn a fascinating new technique for putting a wire
armature on the head to support hairstyles and headpieces along with
detailed face sculpting and elaborate beaded embellishment. As a bonus,
Enchanted Forest display directions are included!