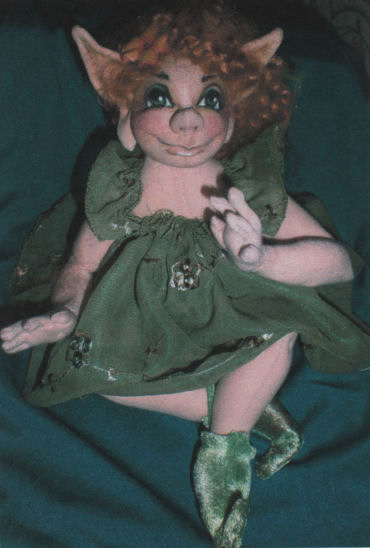 Amber
A simple wire armature will help create expressive poses for this spunky little 15" fairy. Wonderful instruction for face and body sculpting!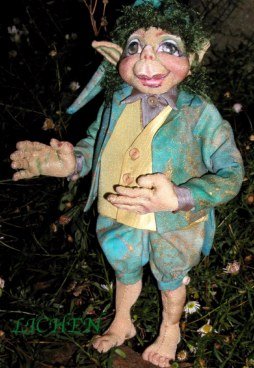 Lichen the Wee Pixie
The pattern for this marvelous 8" fellow includes instructions for sculpting the face and body, dyeing and stamping the clothing fabric and a mini needle felting lesson!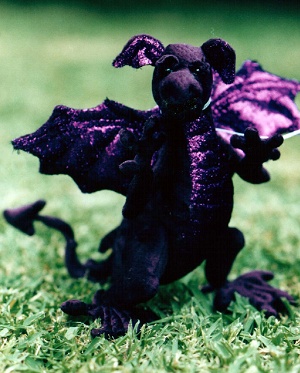 Precious the Baby Dragon
A delightfully impish 12" baby dragon armatured for perfect poseability.

Click HERE to View/Print Supply List!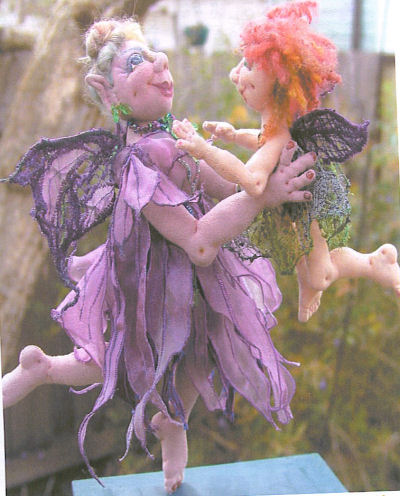 Grandma's Flying Lessons
The pattern for these award winning dolls includes marvelous body sculpting instructions, exciting wing variations and a woven beaded necklace. The 12.5" Grandma balances on one foot as she instructs her precious 6" grandchild.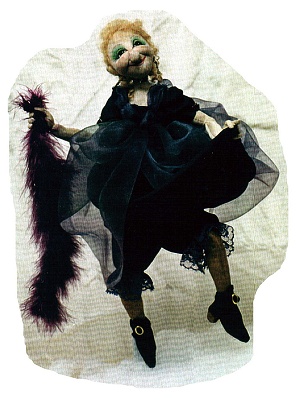 Clementine
Who ever thought a 10" needle scupted witch could be so utterly charming!