Cloth Doll Making Sewing Patterns by
Painted Heart Designs
---
Click on pictures for larger view.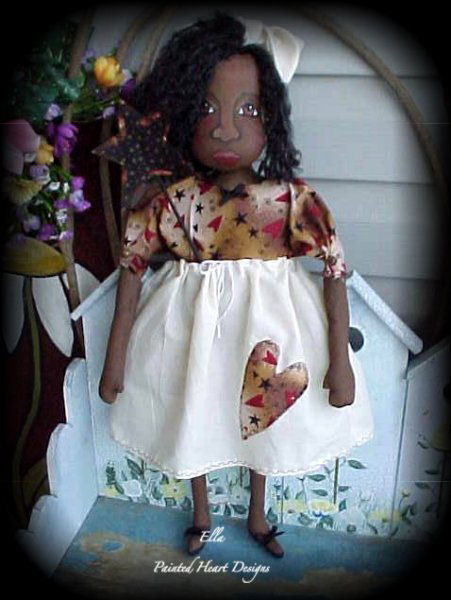 Ella
Doesn't this lovely 23" painted ragdoll look like a gentle spirit?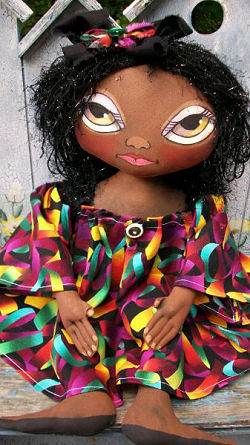 Tasha
This 15" rag doll with stitched fingers and painted on shoes has a colorful, contemporary look.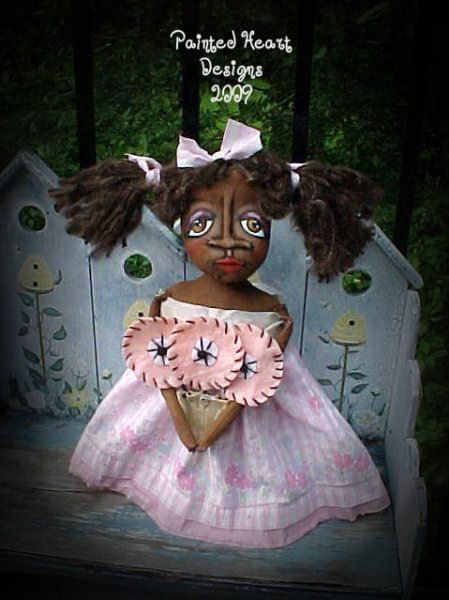 Tallulah
This lovely 15" folk art doll with needle sculpted features is attached to a wooden candle stick.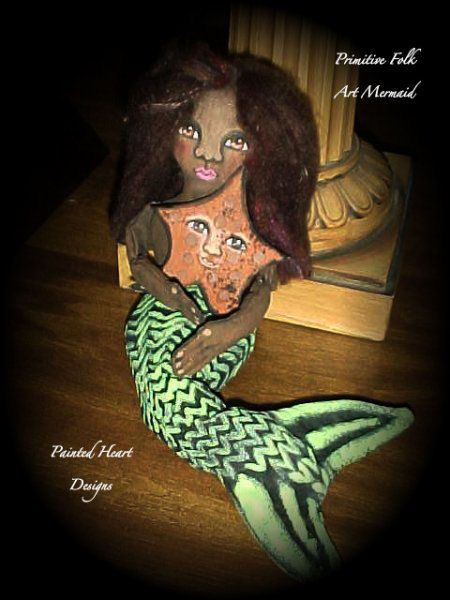 Folk Art Mermaid
You'll have a ball painting this wonderful 16" mermaid holding a starfish.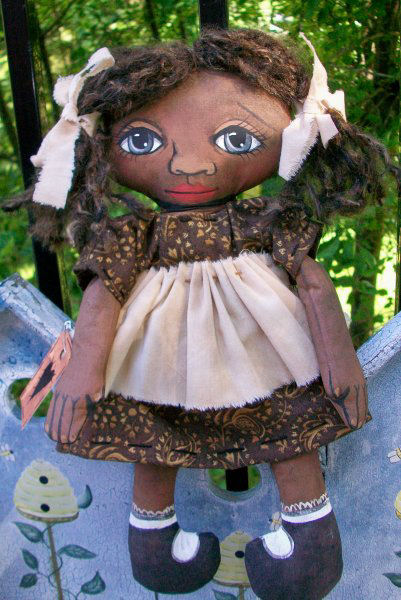 Emily Early
Sweet 11" painted ragdoll with painted in fingers.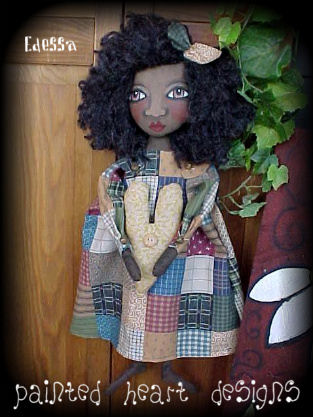 Edessa
Easy 21" wall doll holding a stuffed heart.