Cloth Doll Making Sewing Patterns by
---
Click on pictures for larger view.
Gema CD


You'll have so much fun embellishing this colorful 14" fairy wall doll that features an open mouth. Shelley's step-by-step construction photos are simply fantastic!
Laura


Built over a candle stick this 20" bride doll has an ethnic flair.
Squishies


This adorable 19" fleece doll is the doll that loves you back. You can whip them up in no time for your loved ones or charity projects.
Mother Earth


Silk flowers, vines , feathers and more adorn this graceful 17" doll built over a wooden candle stick or a dowel and disk.
Baby Bedbug


They don't come any cuter than this 8" shelf sitting fairy!
Love

This beautiful 20" stump doll weighted with sand holds a precious baby in her arms.
Baby Jada

Made of doesuede and sitting 11" tall, this darling little baby elf can wear real baby clothes.

Willow

Weighted throughout his body to feel like a real baby this 9" anatomically correct newborn elf is snuggled in an easy-to-make flowered nest.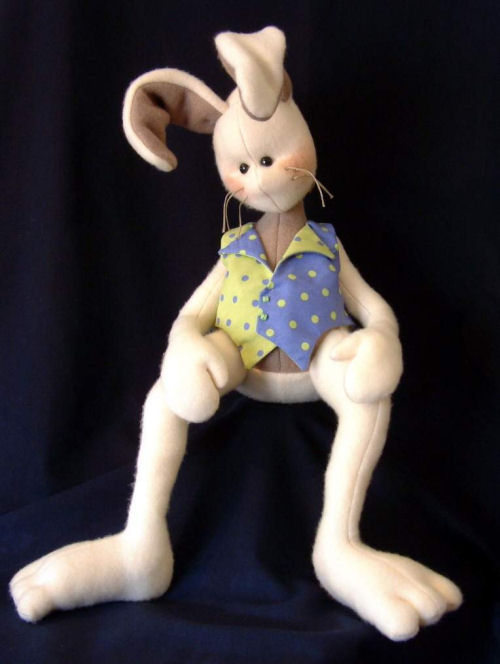 Emery
Charming 20" seated fleece rabbit.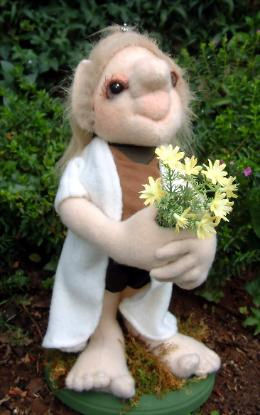 Brook

Sweet little 13" Troll girl with a bouquet of flowers.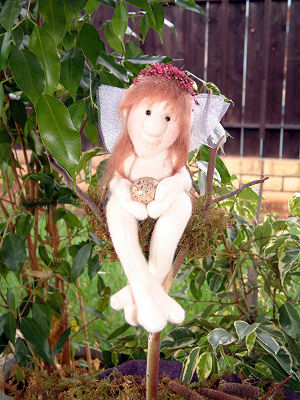 Nel
Darling 7" Sprite Faerie.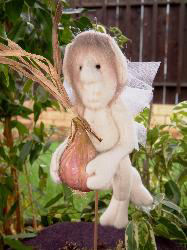 Jax
This 7" Sprite is full of mischief.