Miss Maggie is 18" tall made of cloth with an innovative slipcover on her face. She is anchored onto a painted and embellished wooden stand. Her lovely outfit includes a set of underthings, tights, a full wired and trimmed skirt, and a beautiful high neck blouse with necklace. Complimenting this is a fun fur trimmed coat with décor. In addition there is a purse, gift (book), and a wonderful cloche (hat).
Dress her in your favorite color scheme for happy celebrating.
Click HERE to View/Print Supply List!
Temporarily Unavailable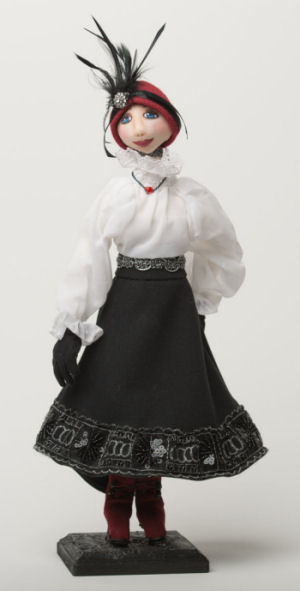 ---
"Spring Woods"