Newly Added Design!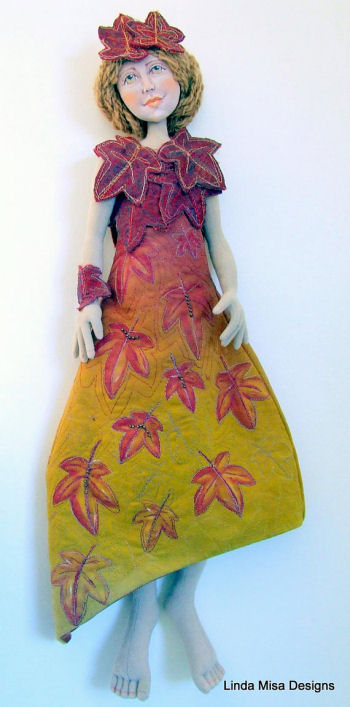 Bella
Bella is a wall hung doll (approx. 20"/51cm) made with doe suede and features hand printed and free machined fabric clothing.

Her face is printed, transferred and then enhanced with clay. Have fun exploring some creative ways to alter fabric and create your own unique art doll.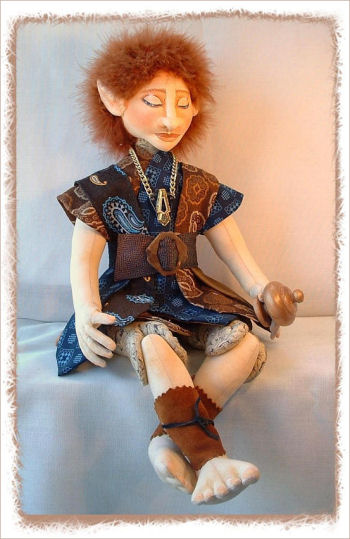 Tye, 11" Seated Elf
Tye is an 11" seated, button gusset jointed elf whom is dressed in clothing made from men's neckties.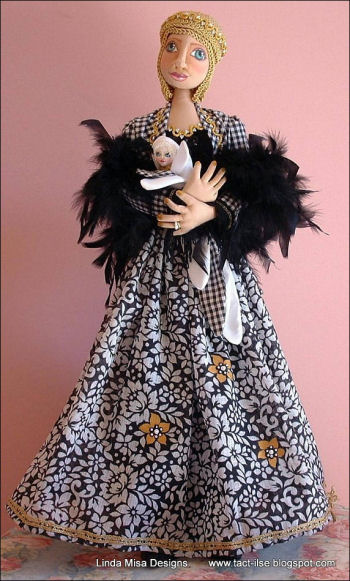 Lady Pod and Sweet Pea
This beautiful 25" doll stands with a cardboard tube construction but also has optional legs with high heels and stockings.
Have fun being creative with fabric and trims plus learn to cut and sew stockings and see how you might use that set of shoes you have in your doll stash!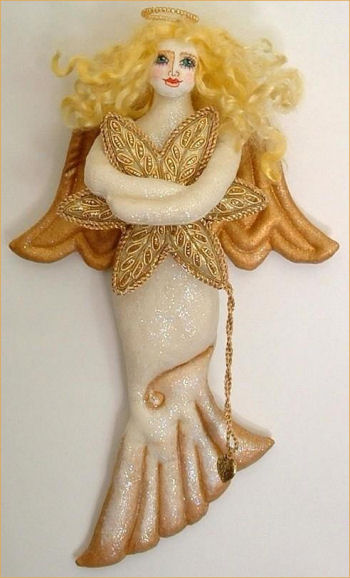 Golden Angel
Exquisite 11" quilted cloth wall doll with angel wings and halo. Has arms designed to hold a Christmas decoration or similar item.