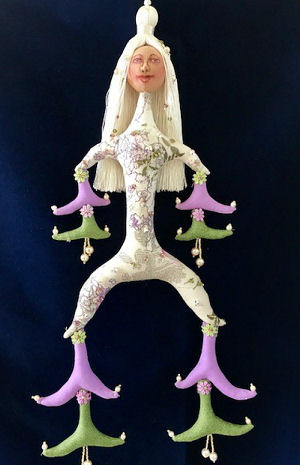 Chrissy -
Cloth Hanging Art Doll For All Seasons
Chrissy is a hanging doll for all seasons. This is a versatile pattern which can be modified for any occasion. It is also a pattern where you can use up those little bits of fabric that are lying around in your stash!
This unique design is easy to make and recommended for beginners to intermediate level.
This is an Original Design by SHASHI NAYAGAM.