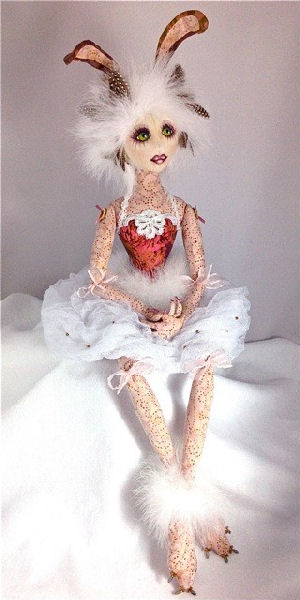 Lilly – A Fantasy Rabbit CD
Lilly is a beautiful 28" anthropomorphic rabbit, but you can create a human doll by changes to her ears and feet, which are included in the pattern. 53 pages of detailed instruction and 50 photos guide you through every step of construction of this gorgeous doll with marabou feather hair and trim.
Click HERE to View/Print Supply List!
Back in Stock!