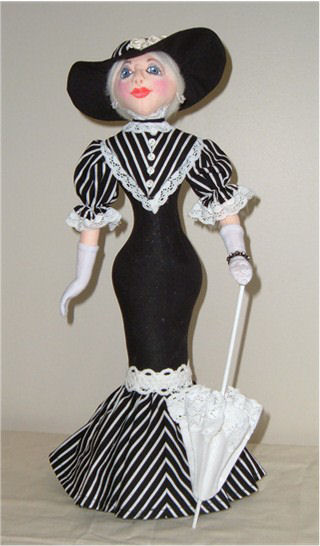 Lady Ascot

This gorgeous 16" stump doll is all dressed up and off to the races. Pattern includes, hat, parasol and gloves as shown in picture.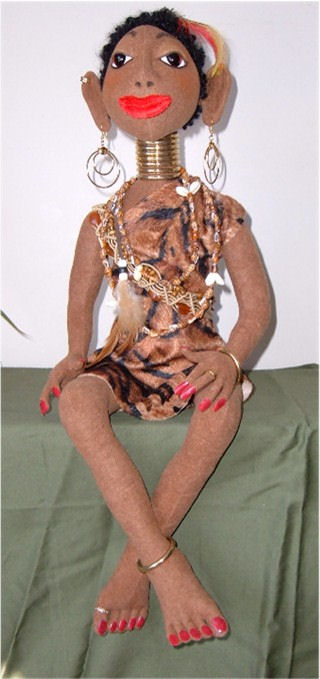 Tallaya

Majestic 15" seated African Queen.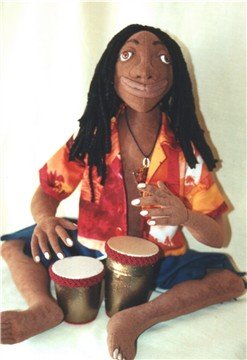 Bongo

Made from soft chamois, this dreadlocked 27" character has inserted acrylic eyes, toenails and fingernails. Instructions for making bongo drums included.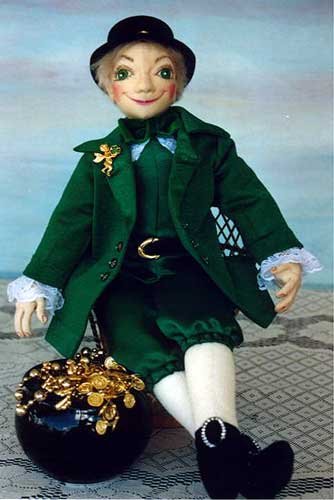 Liam

16" tall and handsome to boot, this lucky leprechaun wears a green shirt, stylish coat, lace collar and cuffs set off with jaunty gold buckles at his waist, shoes and on his hat.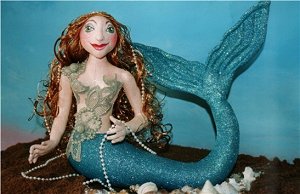 Coralie Mermaid

Beautiful lace motifs are used to adorn the body of this lovely 18" seated mermaid with simple wire armature and articulated fingers.. A perfect project for recycling old evening gowns!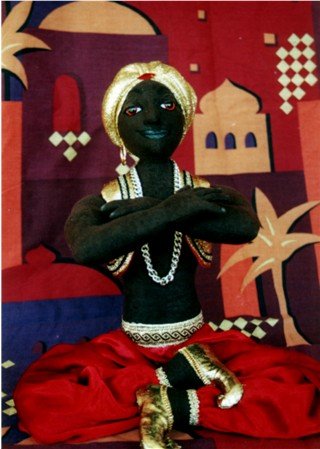 Ali Kazaam

The strong, muscular body of this magical 27" genie is made from chamois or mock suede. You'll want to dress and embellish him in the finest fabrics and trims.
Click HERE to View/Print Supply List!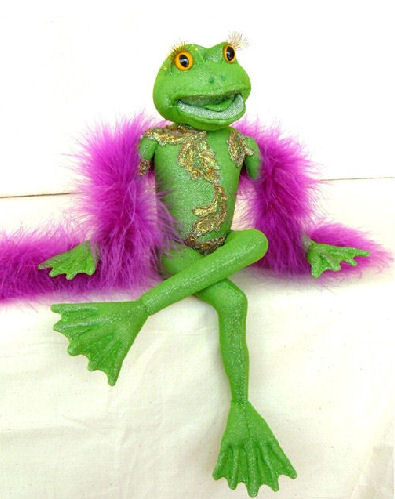 Miss Felicity Frog

Glamorous 8" seated amphibian with tons of personality!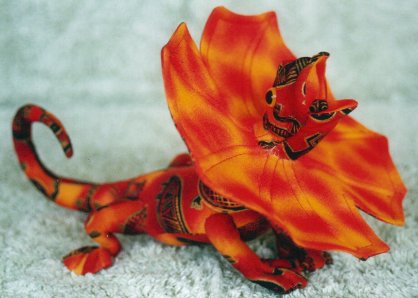 Frillie

This colorful, frill-necked 12" Australian lizard is an ideal project for beginners.