Cloth Doll Making Sewing Patterns by
Cat and the Fiddle Designs
---
Click on pictures for larger view.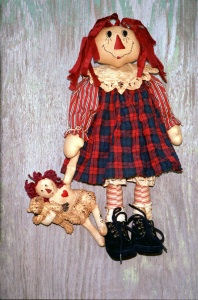 Drag Along Friends
The instructions for this sweet 19" raggedy includes directions for turning a pre-made 8" muslin doll body into a mini raggedy for her to carry. The mini-raggedy holds a store bought 4" chenille bear.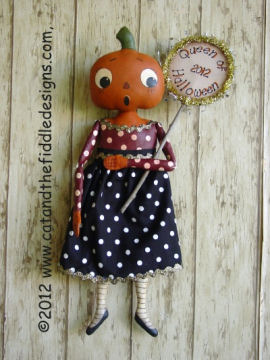 Queen of Halloween
This 17" painted and stained pumpkin head doll with button jointed limbs is ready to reign.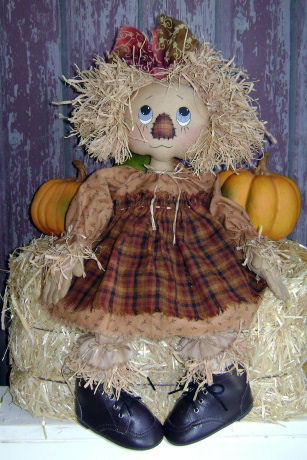 November's Lil' Kornkob
It doesn't look like this delightful 16" little gal is going to be scaring
too many crows!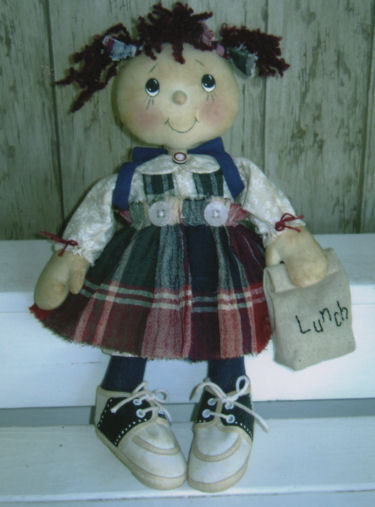 September's School Daze
This little 12" cutie is ready for school with her lunch bag and backpack wearing painted real baby shoes.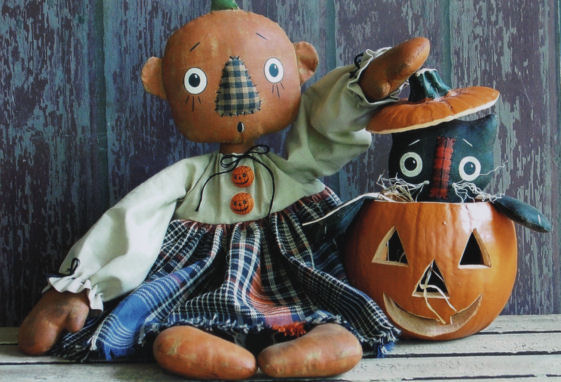 Peek-A-Boo
Look what this 16" pumpkin head doll found inside her polyurethane pumpkin!
(available at JoAnns)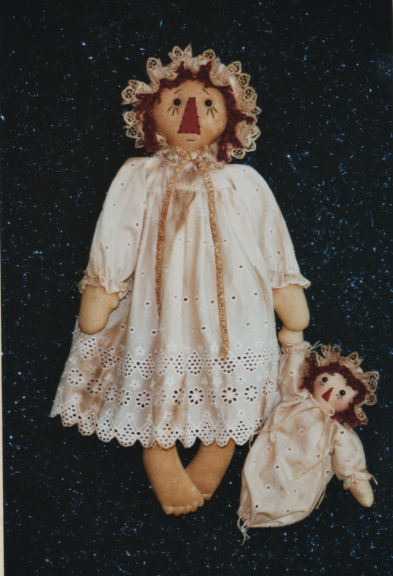 Now I Lay Me
This precious 21" raggedy and her little dolly are so quick and easy to make.