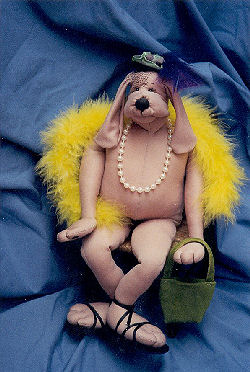 Patsy Pooch
This delightfully silly 15" canine is sure to bring a smile to your face.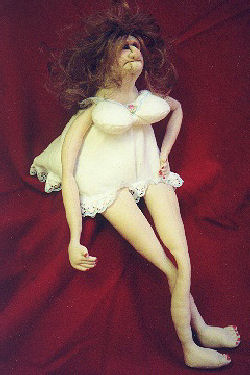 Floppy Floozie
The name of the 17" marvel says it all!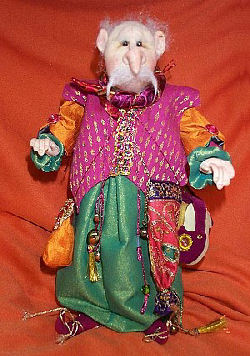 Gypsy George
Let your imagination go wild embellishing this charming 11" stump doll with all your bobbles, bangles and beads!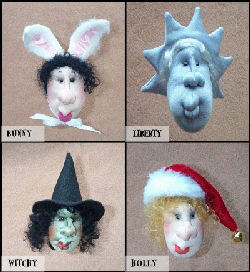 Holiday Heads
Not only will you have a ball making these 4 fabulous 3" pindolls but you'll improve your needlesculpting skills as well. A terrific project for beginners.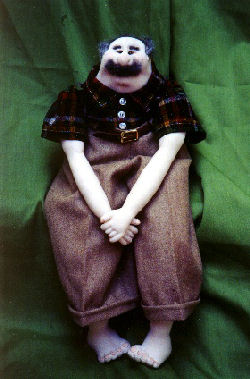 Funky Fred
This shy little
guy would love
to keep you company.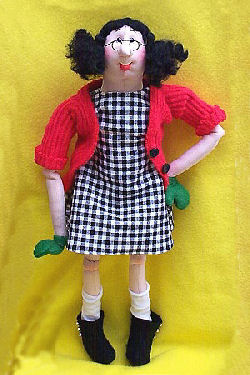 Ditzy Doris
This delightful 17-1/2" character is the perfect project for learning to sculpt personality into your dolls.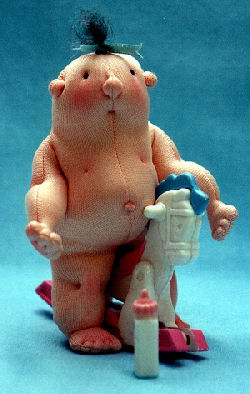 Baby Bobble
Everyone loves this 4" cutie with its easy-to-make needle-sculpted body. Perfect for Fannie Annie to hold in her lap.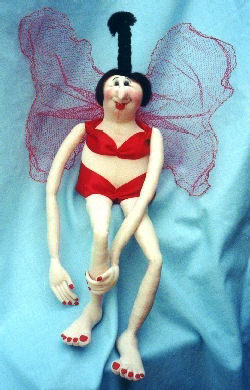 Freda Flutter
This delightful 16-17" fairy in her retirement years, loves to hang around and spy on humans.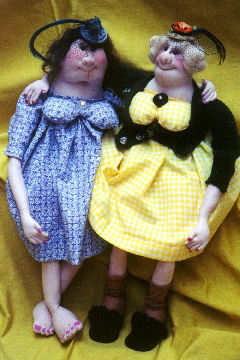 Fannie Annie
Floppy Floozie's frumpy friend is 16-17" of pure fun.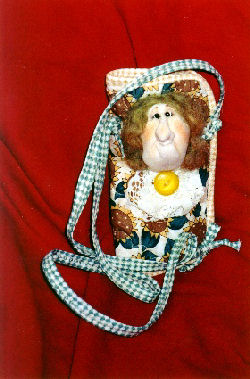 Puffy Pouch
A silly little pocket you can
hang around your neck.