Cloth Doll Sewing Patterns by
Geisha and Samurai Costumes
by Edwina Sutherland
Transform the doll into a delicate Geisha. The pattern for this exquisite costume includes a kneeling leg, make up, wig and kimono.
"COSTUME ONLY"
Costumes made for a Dude and Doll for All Seasons... Click HERE for patterns!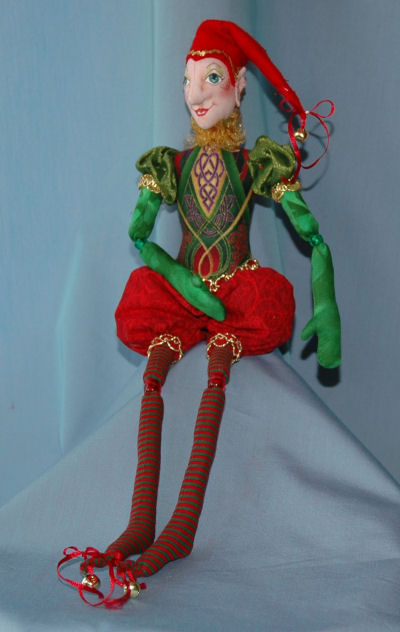 Dylan, the Celtic Elf
15" bead-jointed elf dressed in the finest fabrics and trims.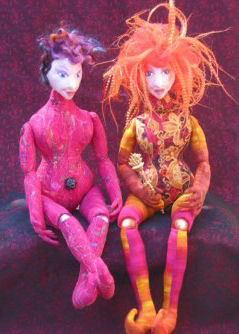 Flame and Ember

There are many options for embellishing these colorful 15" bead jointed dolls with wired fingers and needle sculpted faces.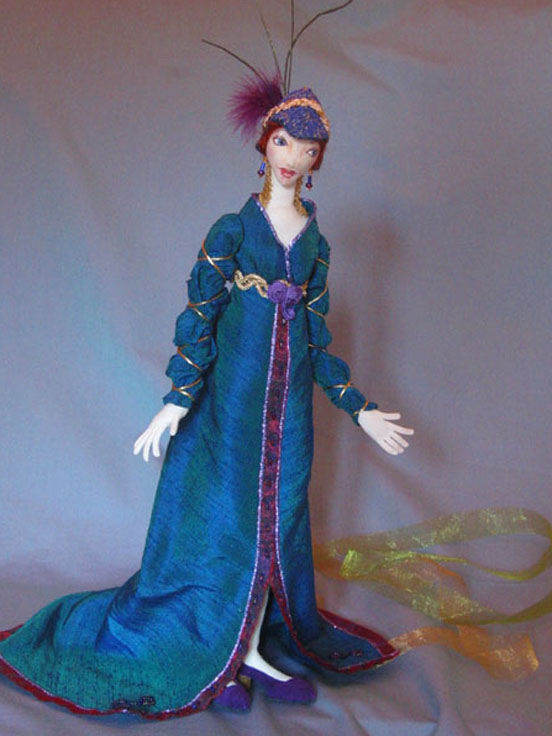 Emmeline
This regal 14" doll beautifully dressed in 1920's evening attire stands alone with interior leg supports.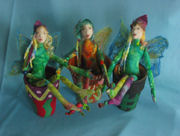 Flower Pot Fairies
These delightful 12" fairies perfected for posing in pots have pony bead joints and machine embroidered wings.