Cloth Doll and Body Sewing Patterns by
Mary Tressler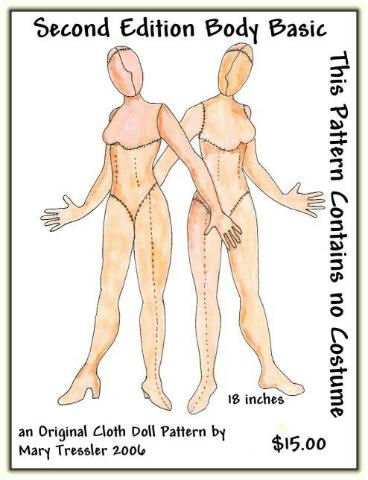 " Body Basic - 2nd Edition "
This revised and expanded edition of Mary's classic 18" body pattern has new templates and more options for posing.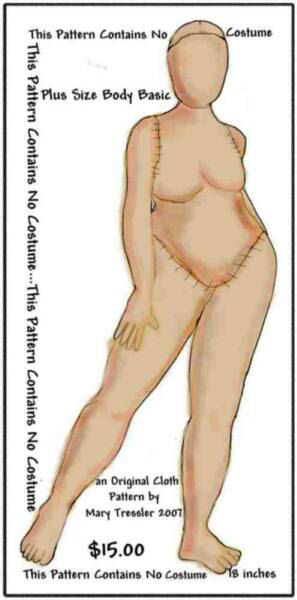 "Plus Size Body Basic"
Well proportioned 18" body of a mature woman. No clothing included.
All new 16" body design - the most buxom of all!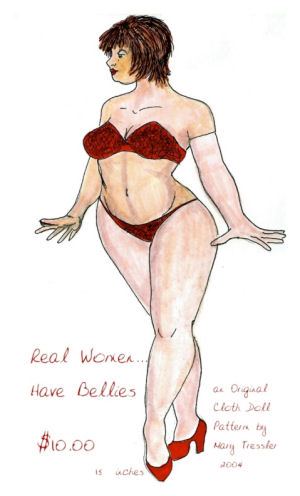 Real Women Have Bellies
17" of pure pulchritude!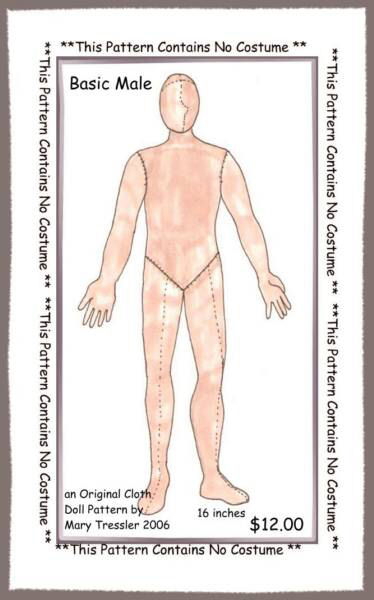 Basic Male
Pattern includes two different straight leg styles and 2 different faces for this 16" body. Great instruction for sculpting and painting male features.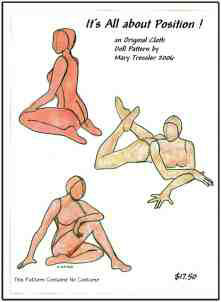 It's All About Position!
Bring your dolls to life with this fabulous collection of body parts and superb instruction for creating 16" dolls in natural, life-like positions.
Click HERE to View/Print Supply List!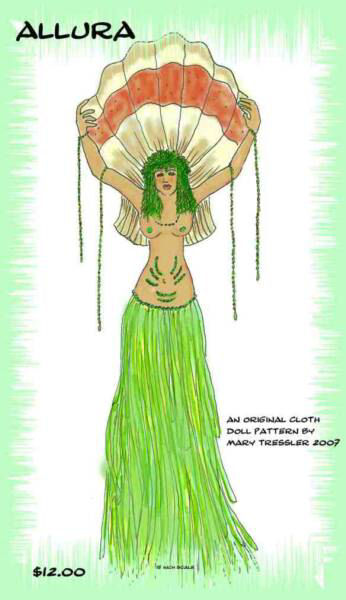 "Allura"
Fabulous beaded 16" scale wall doll without legs dressed in yards and yards
of narrow ribbon.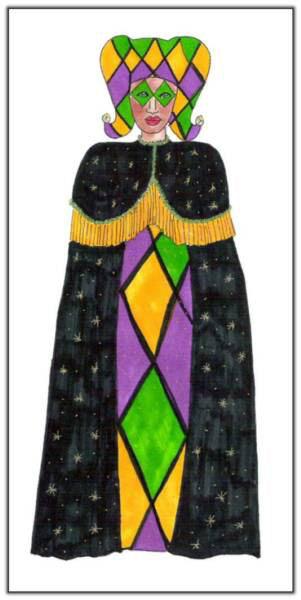 "Mardi Gras Mystique"
I
t's all about the costuming on this 13" armless stump doll.
Showcase Dolls!
"Snow Queen"
Made by Natalie Hamade

"Lotus"
Made by Natalie Hamade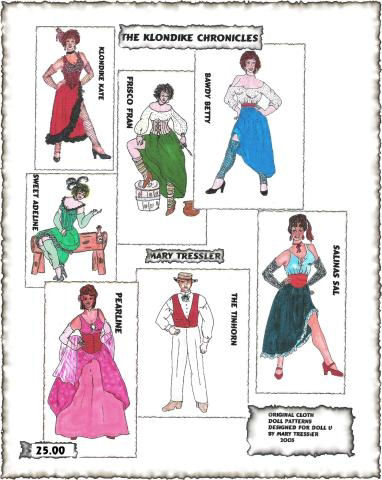 The Klondike Chronicles
A wonderful collection of Gold Rush characters originally designed for Doll U 2005.
Exotic 15" character with the body of an Emu.

The Raggedys

The Raggedys are all grown up! Get ready to take your doll making outside the box and explore the use of non-standard body fabrics for fabulous effects. All Raggedy patterns come with body fabric and hand crocheted wigs.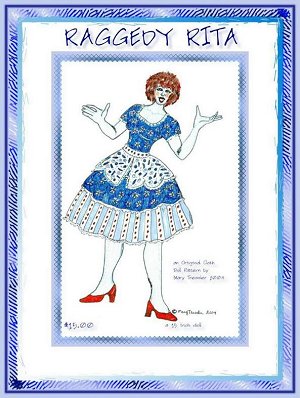 Raggedy Rita

A lovely calico dress and rusty red wig look great on the 15" blue-striped body of this grown up Raggedy.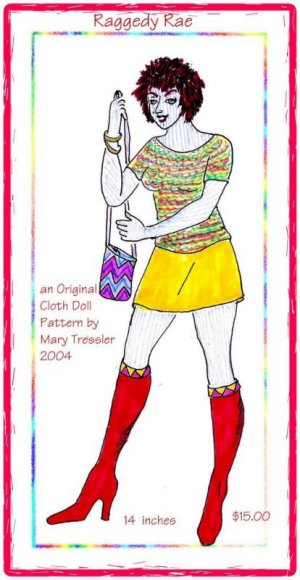 Raggedy Rae

This modern 15" gal sports a multi-red wig and her painted on boots look like patent leather.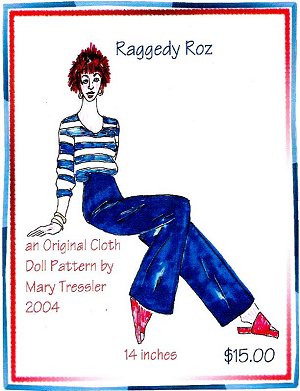 Raggedy Roz

Relaxing in her slacks and slides, this lovely 15" doll has a pink-striped body and rusty red wig.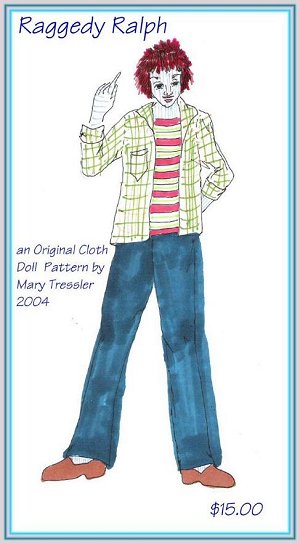 Raggedy Ralph

This dashing blue-striped fellow is 16" tall to compliment the Raggedy ladies and wears a rusty red wig.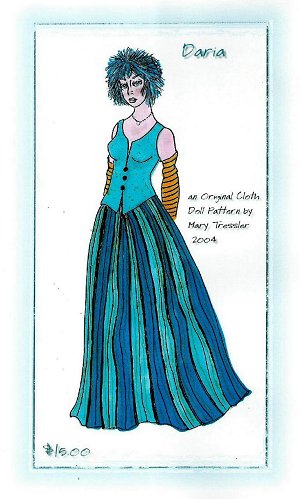 Daria

An exercise in color combination - give yourself permission to use other
than standard body color to create a fabulous look for this 15" doll!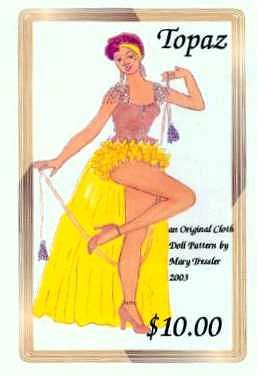 "Topaz"

From Mary's Jewel Doll Series this flashy 14" showgirl is bedecked in ruffles and train.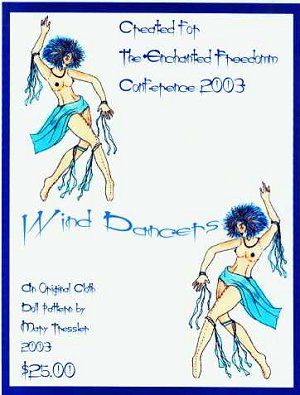 "Wind Dancers"

Taught as a class at the 2003 Enchanted Freedom Conference, this comprehensive pattern booklet offers 10 different arms and 9 different legs for limitless posing possibilities for this fabulous 15" doll.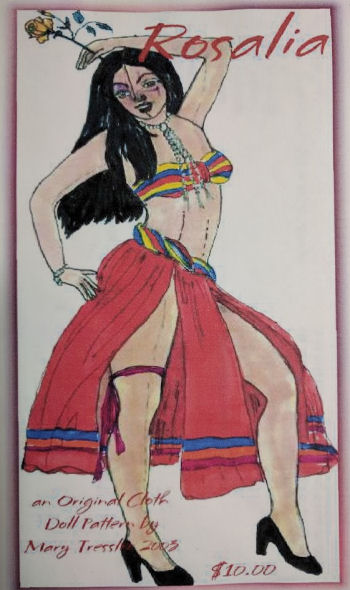 " Rosalia"

Fiery 15" Latin beauty with easy to make costume.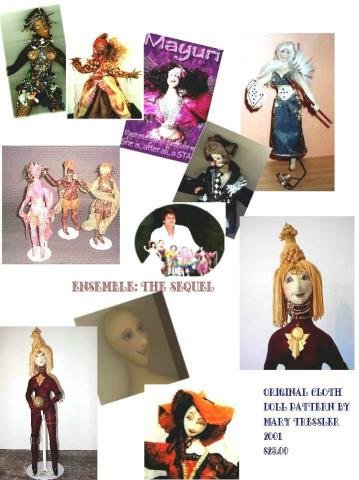 "Ensemble the Sequel"
Another extraordinary pattern booklet chock full of beautifully shaped mix-and-match body parts for both male and female dolls as well of tons of costuming ideas.