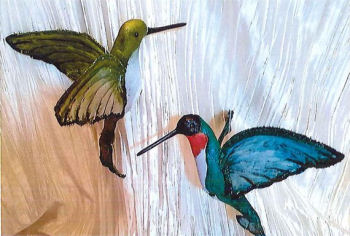 Hummingbirds

7 1/2" painted cloth hummingbirds with paperclay beak and feet. Goes together quickly. Painting diagrams are included for both male and female birds, Wings are poseable.
There are two methods shown for the wings and tail. One leaves a rough edge, one smooth.
Very simple intermediate pattern. Fun to create!